MASTERING
Get your album ready for submition to both physical replicators and digital music stores
Loud? Louder?
As a music producer, I know the best SPL according to each music genre.
Correction of minor mixing issues
With the right processes, I can be able to fix some common mixing mistakes and take your mix to the next level
Fully tagged
Every track properly tagged with ISRC and CD text data besides the obvious ID3 tags for MP3
Revision
I send you back one mastered track so we agree if thats the way you want em in terms of dynamic range and spectral balance.
Different production level. Same quality.
It does´t matter if you are mastering a single or a whole album. You are going to get the best sound posible. The different pricing tiers are meant for giving you the opportunity to master your songs even if you are not a pro.
EP
Up to 5 songs or 25 minutes of audio
No matter the size of your production, I´ll make sure that you music sounds as good as possible.
Album
Whatever number of songs you can put a regular 74 minutes CD
Best SPL according to music genre

Correction of minor mixing issues

Full quality 44.1 16 bits WAV files

Best quality 320kbps MP3 ready for streaming

Checked and tagged

DDP disk image ready to replicate
Single
One song to rule them all, make it count!
We can work together in the sounding that you wanna give to that single. Or maybe you need different approaches for the same song. Lets do it
Send me your tracks
First thing will be you sending me your original mixes via dropbox, soundcloud, wetransfer or whatever service that you are use to, so I can listen to them and go ahead with step two
Agree how you tracks should sound
Mastering is the final creative step here, so we need to discuss the sonic possibilities of your album, EP or single and agree which direction do you want me to take them.
Mastering your tracks
Now that we are on the same page, let me do the work and reach you back soon. Yes, you can have a revision process if needed.
Get your tracks back
Once the mastering is done and I have finished tagging and packing everything, I will send your tracks mastered and ready for both physical or digital distribution.
Wanna a 10% discount? Share this and get a coupon!
Some of my work
I´ve done the Mastering process for this albums, EPs and singles. The are different genres and production budgets.
<iframe src="https://embed.spotify.com/?uri=spotify%3Atrack%3A2Tg46vMHGKT45ZtufLqz5p" width="300" height="380" frameborder="0" allowtransparency="true"></iframe>
Los Mala Cabeza
Surf Garage Punk Rock
Mastering of the debut album by Los Mala Cabeza from Mexico City.
<iframe src="https://embed.spotify.com/?uri=spotify%3Atrack%3A2iN9h4ItfKhY5waj5xCNN8" width="300" height="380" frameborder="0" allowtransparency="true"></iframe>
Otoño
Progressive Rock
Conceived during a #dada live show, Otoño invites you to a sonic and visual journey with a broad spectrum of instruments and huge dynamics.
<iframe src="https://embed.spotify.com/?uri=spotify%3Atrack%3A5FHp7u118z1GRdlQQiIOMl" width="300" height="380" frameborder="0" allowtransparency="true"></iframe>
Crack
Experimental Instrumental
Without guitars. An album made with synthesizers, pianos and envelopes. With passages from wide spatiality to pure saturation.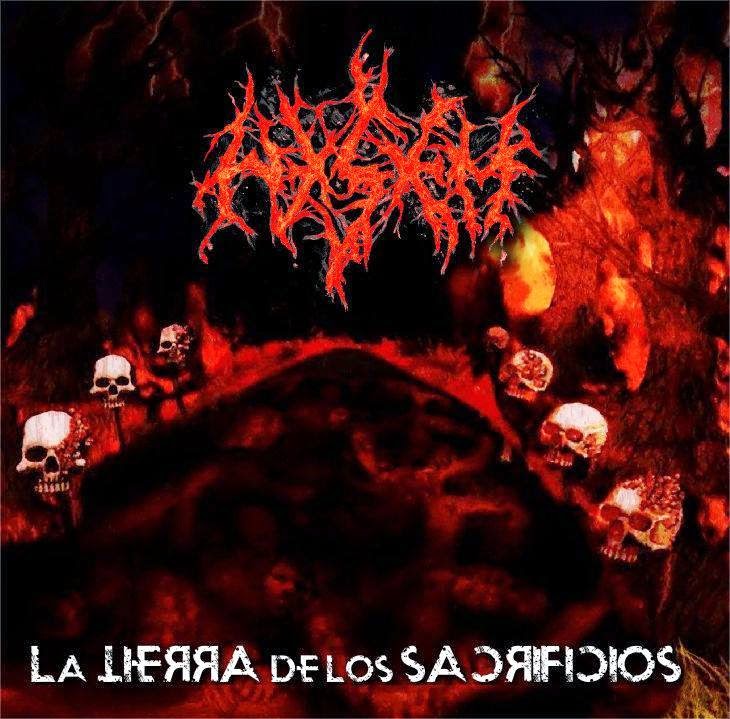 Axsem
Death Metal
All the way from the Argentinian Patagonia. The mastering of this death metal album was a big challenge in terms of dynamics. Loud? Louder BUT without sacrificing the musical aspect.
ff
Instrumental Rock
This song was my presentation letter for ZiX, the heavy metal band that I´m a part of since 2012.
Mastering of others albums and formats
Marcos Montes de Oca | Sobre usos y costumbres

[Shortfilm]

Oscar Jara | Un dia en junio [New Age]
Espacio | Cada noche de estrellas [Folk]
Colaboration | Dadub [Reggae / Dub]
Alberto Cormillot | Distrutap

[Tap / Theater]

Santo Grial | Santo Grial [Heavy Metal]
Hermandad | HMD [Funk Rock]
ZiX | The Warwhore EP [Heavy Metal]
10000 Soles | 10000 Soles [Alternative Rock]
Luisina Pozzo Ardizzi | Heralda

[Shortfilm]

Cero Absoluto | Cero Absoluto [Instrumental Rock]
I´m an Independent Musician. Guitarist and multi instrumentalist. My audio and sound post production education began ten years ago and I´m working as an Audio Engineer since 2011 in both personal and third party projects.
I started this Online Mastering service as a professional answer to the needs of independent artists who are more into the musical/emotional aspect of music and sounds rather than entering the loudness war.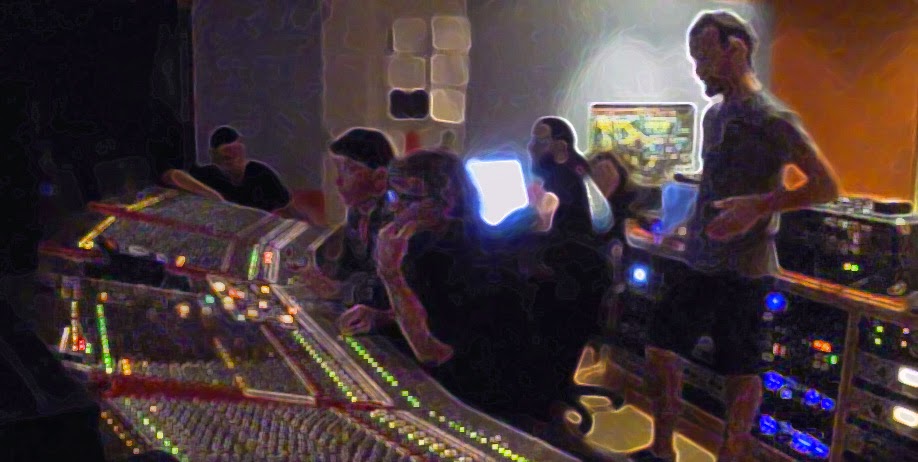 I´ve worked with the best
Mixing ZiX´s album with the seven times winner of a Grammy Award, Mr. Steve Thompson (Metallica, Antrax, Korn, Madonna to name a few)
Having trouble identifying what is it that you need?
Maybe you are not sure if mastering is what you need. Maybe you are in the quest for something else to take your music to a professional level. It might be mixing, maybe re-recording some stuff, you tell me
Frequently Asked Questions [FAQ]
How do you do it?
My service is to give you an affordable digital mastering solution so you can get you music on the streets as soon and professionally as posible. I work with Triumph, an amazing audio engineering tool. I´m first of all a musician (as you can read in my bio) so I´m always having in mind the artistic side of sound besides the must-have technical aspect of the red book standard.
What is Mastering?
Mastering is the process of creating a single or an album master ready for duplication. It is the final creative stage in the process of creating a song or album.
During this process, extra sound processing is usually applied in order to get the sound just right,
to achieve a consistency between the different tracks and to fix any problems from the recording stage.
It's what makes a record sound like a record as opposed to a collection of songs.
For more details about the mastering process read more about mastering.
The Sound of a Record
The goal of this step is to correct mix balance issues and enhance particular sonic characteristics, taking a good mix (usually in the form of a stereo file) and putting the final touches on it. This can involve adjusting levels and general "sweetening" of the mix. Think of it as the difference between a good-sounding mix and a professional-sounding, finished master.
This process can involve adding broad equalization, applying compression, limiting, etc. This is often actually referred to as "premastering" in the world of LP and CD replication, but let's refer to it as mastering for simplicity.
Consistency Across an Album
Consideration also has to be made for how the individual tracks work together when played one after another in an album sequence. Is there a consistent sound? Are the levels matched? Does the collection have a common "character" and play back evenly so that the listener doesn't have to adjust the volume?
This process is generally included in the previous step, with the additional evaluation of how individual tracks sound in sequence and in relation to each other. This doesn't mean that you simply make one preset and use it on all your tracks so that they have a consistent sound. Instead, the goal is to reconcile the differences between tracks while maintaining (or even enhancing) the character of each of them, which will most likely mean different settings for different tracks.
Preparation for Distribution
The final step usually involves preparing the song or sequence of songs for download, manufacturing and/or duplication/replication. This step varies depending on the intended delivery format. In the case of a CD, it can mean converting to 16 bit/44.1 kHz audio through resampling and/or dithering, and setting track indexes, track gaps, ISRC codes, and other CD-specific markings. For web-centered distribution, you might need to adjust the levels to prepare for conversion to AAC, MP3 or hi-resolution files and include the required metadata.
Subscribe to my mailing list!
Sign up for my newsletter and be the first to know about new releases, collaborations, tour dates and mastering/production offers. Also get full access to #dadalive archives -hours of live looping- Oh and you get a free download of one of my songs 🙂 .