Music
Solo or in a band. Acoustic, electric, orchestral or noisy. On demand, for business or pleasure. Music everywhere!
Solo
Electric, acoustic, orchestral o noisy.
Tangram
Following the steps of Otoño.-Autumm- this song was also developed during live looping sessions in my "
dada
" presentations. The recording and production were made while touring Europe and Mexico.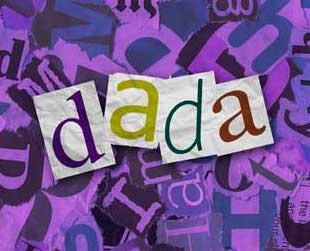 #dadalive
dada is a journey to spontaneous composition though live looping. The day after my weekly dada live streaming (juancarrizo.com/streaming) I take some ideas from the improvisation and make a song. The whole thing from composition to recording to mix and mastering is done within 12 hours.
Tokyo y Popocatepetl | dadalive
An Italian descendant of Moorish is watching a Mexican movie in Tokyo. Right after that, he picks up a guitar.
Erisa y Sisi | dadalive
Soundtrack for the joy of two awesome bugs (?) in the cat´s Valhalla. Born in one live streaming jam session and produced from arrangement to public release in 12 hours.
Chancho Estereo | Single
The day after my weekly #dadalive streaming (
juancarrizo.com/streaming
) I take some ideas from the improvisation and make a song. The whole thing from composition to recording to mix and mastering is done in a few hours. Because CHANCHO!
Otoño |Single
Conceived during a live presentation of #dada, Otoño –autumn- proposes a sonic and musical journey while showcasing a bit of what my next album will be.
Dadub
During my time in Ushuaia after performing in the Beagle Center, my host Luigi and I took some time to record this, the first collaboration of the #dadatour
crack |EP
"crack"is the result of my 3 periods without being able to play guitar. In that time I have played with synth, envelopes and midi controllers. The last one, due to a quad accident, has given me the time to mix and master this EP.
ff |Single
First single from an all guitar EP sometime to come. Basicaly is a "all by my self" recording from composing, producing and playing to recording, mixing and mastering. This song was my entering ticket to ZiX, the international heavy metal act I´m part of.
Arca
Demo version of the sequel for "ff". Originally composed to explode the maximum of sonic posibilites of guitar eBow. Not alike its predecesor, Arca was recorded using my Fernandes R8 -instead of Ibanez RG.
Chaotic Beauty
Chaotic Beauty takes its name from an album by Eternal Tears of Sorrow (yeah, the black metal band \m/). It is part of the AlterEgo Suite that I composed several years ago along with Macabra and another yet to be re-arranged pieces of music.
Macabra
My very first piano composition (2005) 7 years later meets orchestra and new feelings. Macabra is the 2nd track for my AlterEgo Suite.
Do you need a guitar for your tracks?
A guitar solo or arrangement? Mix or mastering for your songs? Help with your online presence?
Bands
Sharing with other musicians, creating together, being part of something better.
Dark Medicine
What do you get by mixing a pianist/guitarist, a noiser/synth player and a guitarist/vox-toy-dada-ist ¿?
Short answer is Aghora Sadhus. Long one is trough the link. From jam to tape without edits or second thoughts \m/
In Ohtli Tonalli
Symphonic Metal from Mexico. "In Ohtli Tonali" is Anna Fiori´s second studio album.
Crucible
First official single from the upcoming ZiX´s debut album "Tides of the Final War". Out there on Oct 28, 2016 released by Pure Steel Record.
Hermandad
Before being a band, Hermandad -brotherhood- is a concept. It´s a way of doing and proposing: conection between pairs, between everyone who are part of this big brotherhood of men and women in this world, this level and time.
10000 Soles
A one year musical adventure with my friend Guille Linse. The idea was to explore new musical languages, closer to new metal and pop.
Cero Absoluto
The very first recording with my friend and drummer Matias Reser and my first recording as a guitarist. A great adventure from the early jams to the composition, arrangement, rehearsals, recording and that hello and goodbye live show.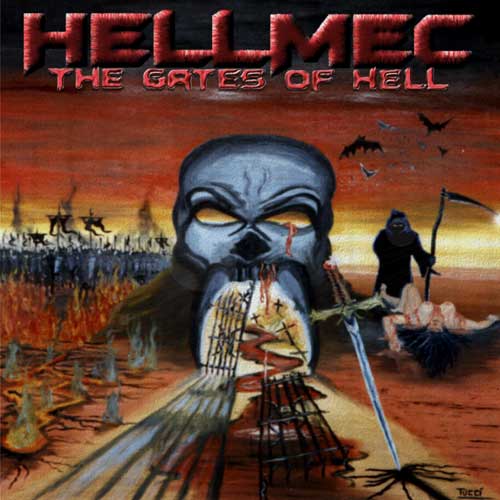 Hellmec
Original Heavy Metal songs, in english and a strong Iron Maiden vibe. I sang in Hellmec during my first years in Bahia Blanca sharing music with my friends and fellow metalheads.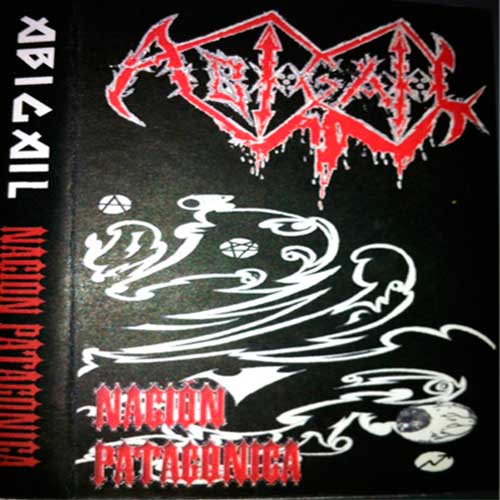 Abigail
The first love of my life and kick off as a heavy metal singer. Influenced mostly by Hermetica, "Nacion Patagónica", Abigail´s only recording was shot live in a radio show called "Bajo Control".
You need profesional mastering for your album, EP or single?
On demand
Melodies conceived to coexist with other media, other sounds or other souls.
Amanezco hoy + Sol interior
This is how the premiere concert of Corina Lawrence´s "Apurar la primavera" started. An amazing evening full of beloved guest in the beautiful Foro del Tejedor, CDMX (22 de abril 2018).
Grito de Nómadas
"Nomad´s scream" is a live performance merging both live improvisation guitar and spocken word poetry. Its was developed by journalist and writter  Estefania Romero and multi instrumentalist  Juan Carrizo. "The poet´s friend" was the first of two acts shot live in Agua Fuerte Art Gallery. At the ocation we had the pleasure to summ Ignacio Fontan Blanch in percusion.
Navidown
Tonight is christmas, everyone is going to celebrate… and here I´m , so far away. That´s what Navidown, this new collaboration with Maria Florencia Silva, says.
Cada noche de estrellas
I recorded roughly the structure of the song with the acoustic guitar and 3 takes of vocals, the rest was arranged during my journey.
Instrumentalist and/or arranger
2018 Hablame de Rap | Electric Guitar (Hip Hop | México)
2017 Golpes Duros | Acoustic Guitar, co authorship with Corina Lawrence (Original Song for a Documentary | México)
2017 Voice Over | Piano, orchestration and arrangement (Original Soundtrack for short film | Argentina)
2017 Higher | Guitarras composición y arreglos (Música original para el cortometraje | Argentina)
2017 Anido | Guitars composition and arrangements for "impulsos"(Acoustic instrumental | Argentina) watch here
2016 Drifting Sun | Guitars composition and arrangements for "twilight"(Progressive Metal | UK) TBR
2016 Cindy Takahashi | Guitars, orchestration, programming and productión for "Zankoku Na Tenshi No Thesis" (Rock/pop | México) TBR
2016 koni | Acoustic guitars for "sound check" (folk/beat | Los Angeles) TBR
2015 Maria Florencia y los Astrólogos | Guitars, Lap Steel, Banjo and programming in "Navidown" (Pop | Buenos Aires)
2015 Oscar Jara | Musical Producer in "No se donde fué". Electric guitar in "Arenas del Tiempo" (New Age | Viedma)
2015 Espacio Project | Musical Producer and electric guitar in "Cada noche de estrellas" (Folk Progresivo | Viedma) +info
2015 Florencia y los Astrológicos | Acoustic guitar in "Luna en Venus". (Pop | Buenos Aires) ver video
2015 Mala Cabeza by Koni | Electric guitar in "Loco" (Rock/Avant garde | Mexico)
2014 Criminal Mambo | Electric guitar arrangement in "El arte del buen comer" (Rock | Viedma)
2012 Filipinell | Musical Producer, arrangement and recording of their debut EP. (pop/rock |Rosario) +info
2011 Mariana Soto | Acoustic guitar arrangement in "Beautiful one" by Anneke Van Giersvergen (Rock | Buenos Aires) +info
2011 ZIX | Electric guitar solo in "Rising" and "Night of evil" (Heavy Metal | Libano)
2011 Zero Frio – Destino 2.1 | Electric guitar, arrangement and recording (Rock/Hardcore | Calafate) +info
2010 Mala Cabeza | Piano and synth arrangements (Garage rock | Mexico)
2009 Julieta Rios – EP | Acoustic guitar, arrangements and recording (Folclore canción | Tucuman)
2009 Zero Frio – Zero Frio | Acoustic guitar, arrangements and recording (Rock/Hardcore | Calafate)
2008 Richard Lake | Mandolin arrangements and live session mandolin player (Country | Bahia Blanca)
2006 Claudia Acosta – Sabotaje | Electric guitar, arrangements and recording (Rock/pop | Bahia Blanca) watch video
2004 Martin Belles – Sueños vivos | Electric guitar solos and recording (Trova/canción | Viedma)
Subscribe to my mailing list!
Sign up for my newsletter and be the first to know about new releases, collaborations, tour dates and mastering/production offers. Also get full access to #dadalive archives -hours of live looping- Oh and you get a free download of one of my songs 🙂 .
Audiovisual
Music that you can see. Visions that become music.
Jetlag
The trip to Lebanon to perform at Beirut Metal Fest 2018 with ZiX had me a pretty good amount of time on planes and airports. During one of those flights I compose and recorded this piece of music for piano, cello, violin and synth.
Also, to keep it somehow in the #dada mood, I also programed the real time visuals to be happening with the music 🙂
[background] Four years ago I spent five hours in a bus from Bahia Blanca -the land o my grandparents- to Viedma -my hometown-. Five hours to edit and render a timelapse video taken in a journey the week before and compose some music for it using Pro Tools 10 bundled Vacuum synth. That´s how "El pibe ansiedad", was born, my first piece of electronic music.
Impulsos
En la segunda edición de micros de Anido, con la propuesta Ambiente Musical, que tiene la intención de recortar un momento, un encuentro, un instante único, con distintos artistas. Nos encontramos con Juan Carrizo, que después de un año de estar compartiendo su música en muchos países, vuelve a su Viedma natal antes de su regreso a México.
El pibe ansiedad
5 hours in a bus from Bahia Blanca to Viedma. 5 hours to edit and render a timelapse video taken in a journey the week before and compose some music for it using Pro Tools 10 bundled Vacuum synth
Esta pena
A sunday afternoon, an acoustic guitar and my stomach with a knot. I´ve never been good for love songs but it seems that I can handle a goodbye theme.
ff
Video Clip (?) for the first single of the all guitar EP to come someday. Mostly library footage, filters and motions changes.
eBow Jam
The kind of thing that a guy and a bottle of malbec do a friday night. I wanted to record an advanced bow techniques example for a friend and end up crafting this song.
Muerde la miel
Original Sound Track for the short film Heralda (directed by Luisina Pozzo Ardizzi). The video was made with some backstage footage and a few shots from the film.
The lyric version is for promotion purposes only since the film version is instrumental.
Tunel
This song is my approach to contemporary music composition. I´ve done this for my college degree in Sound Postproduction.
Pianification:
The videoclip for this song was made with a single screen capture of the piano roll in the sampler. Cool ah?This song was then re-interpretated and recorded properly in crack EP
alBerty
Death, through a beloved one´s eyes.
On demand Audiovisuals
My work as a director and/or editor for other people in music and arts in general
Do you need visuals for you show?
I´m lucky enough to be surrounded of awesome professionals. Take a look